We improve the lives of our customers by building tiny homes & modular homes that are customized & personalized.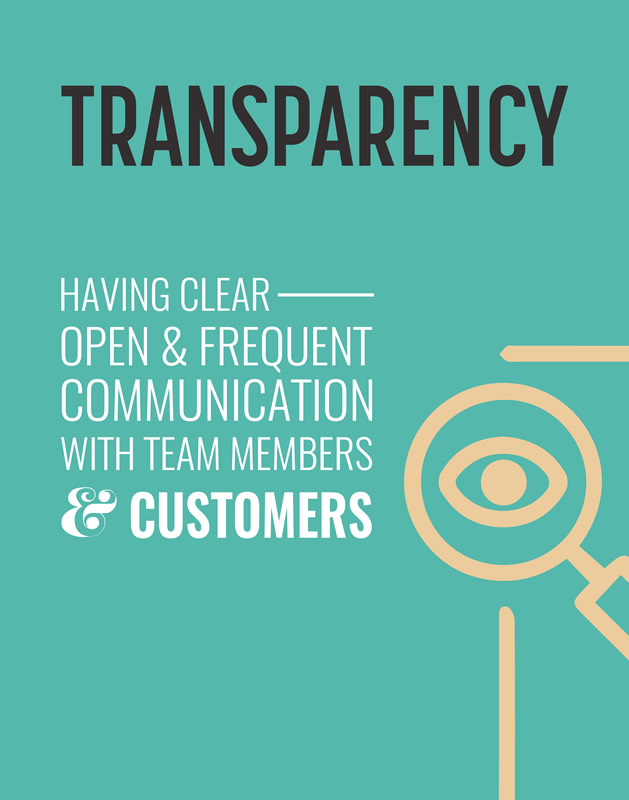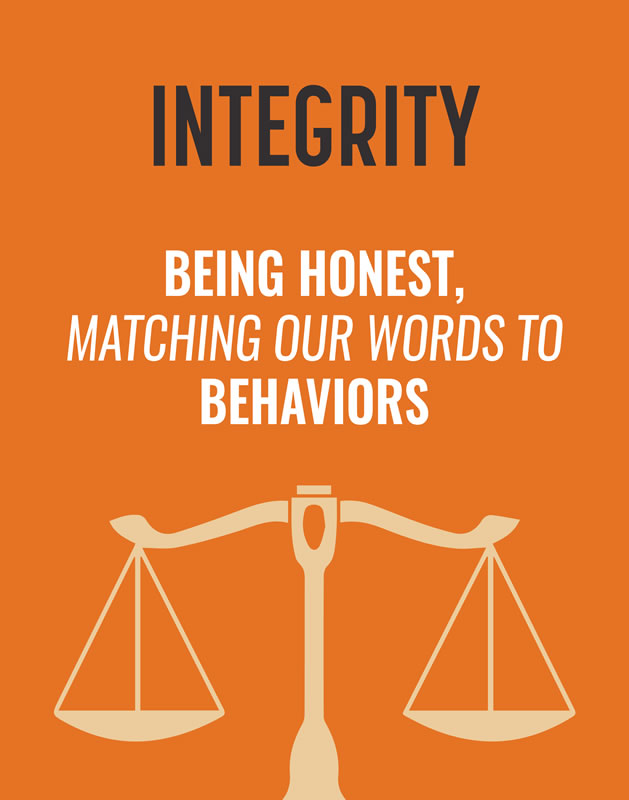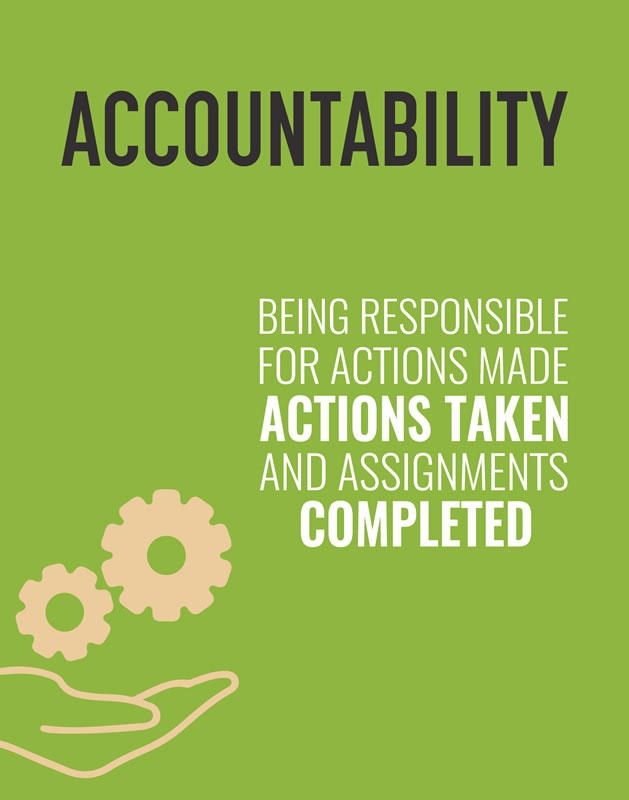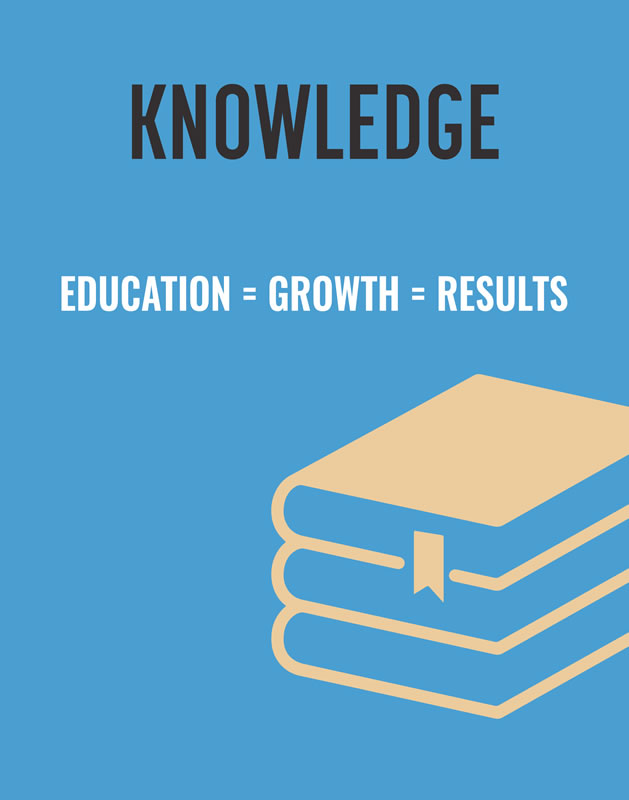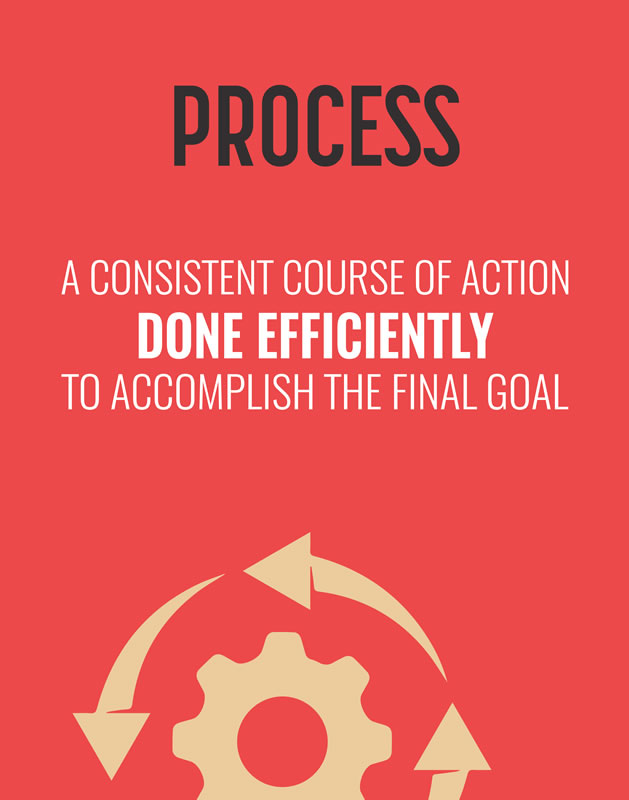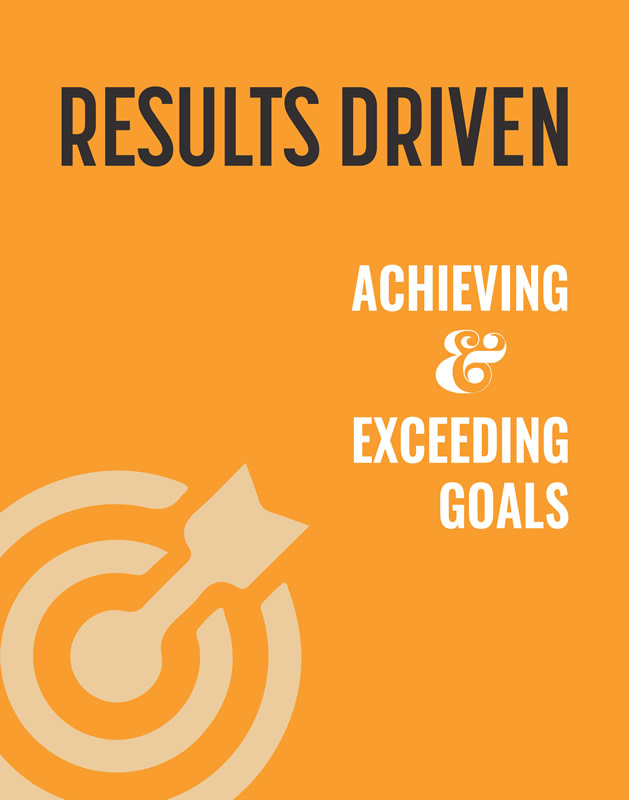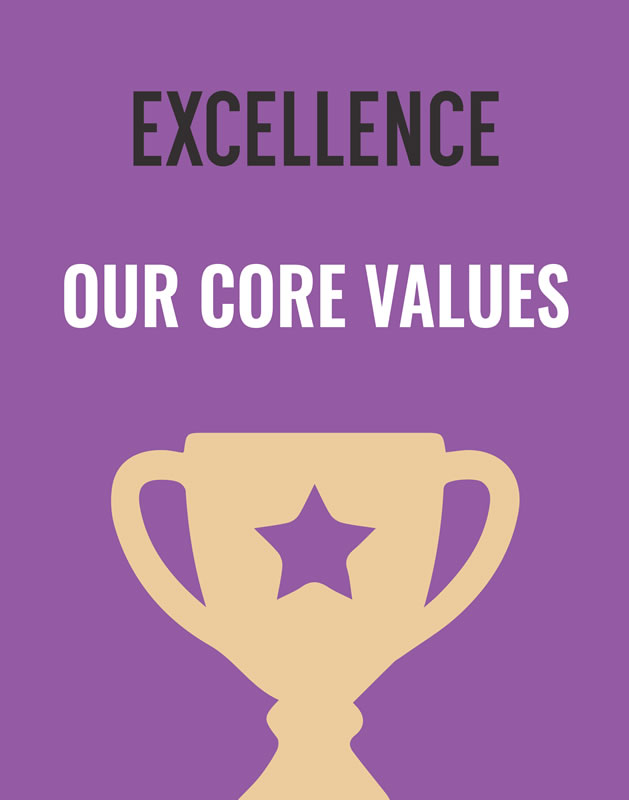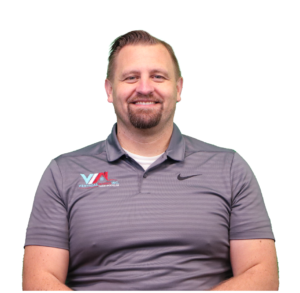 Justin has been in the home building industry his entire life, building a variety of different projects. He loves working with customers that bring their own creative ideas to a design so the end product is truly unique. One of his favorite projects was building the Denali model, a 400sq.ft. tiny home. Hundreds of thousands of people have toured it, and he loves seeing their excited reactions. When Justin isn't working, he and his wife like to travel and race cars. At the top of his bucket list: visit Australia and drive a car on the Nürburgring in Germany. "I think life throws curve balls at us all the time, catch as many as you can.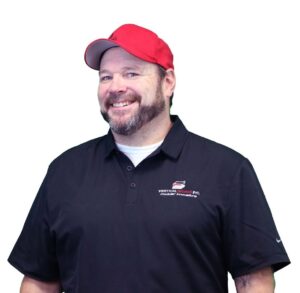 Starting his construction career in 1992, Scott has worn many hats throughout the years (all of them red) including roofing, tiling, framing, project management, design, sales, marketing, and Directorship. His achievements include winning 23 NARI regional design awards & 2 national Contractor of the Year awards. Scott's father and grandfather were both builders, so he is a 3rd generation residential builder. Scott served 6 years in the US Navy & 2 years in the Army Reserves. Scott prides himself in living out the company's 7 Core Values daily.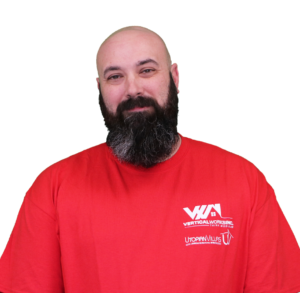 Ben was born in Milwaukee, WI in 1982 and has always lived in Southeastern Wisconsin. He currently lives in Delafield, WI with his wife of 14 years, their young son, and the family dog. He worked as a carpenter for VWI from 2011-2016, then other opportunities presented themselves. In 2022, Ben rejoined the Vertical Works and Riemer Remodel team as Project Manager so he could provide a more fulfilling life for his family. In Ben's opinion, seeing the happiness on customer's faces when a project is completed makes all the work worth it. When not at work, he likes to spend his time hunting, fishing, and grilling/smoking delicious food.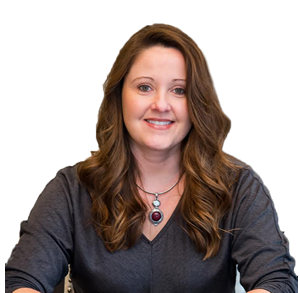 Tina Timm
Sales & Marketing Coordinator
Tina has over 25 years of experience in residential construction and remodeling. Graduating in 1992 with a degree in Interior Design, she went on to become an award-winning Kitchen and Bath Designer in the Madison, WI area. In 2010 she relocated to Milwaukee and fell in love with historic restoration and residential remodeling. Tina has an expert eye for architectural design and prides herself on designing spaces that are not only beautiful, but functional. Tina has been living tiny her whole life. She grew up camping all over Wisconsin and taught all of her now adult children how to live simply, respect nature, fish, cook over a campfire, and talk about nothing for hours with people you love – the best conversations always happen in front of a campfire under the stars.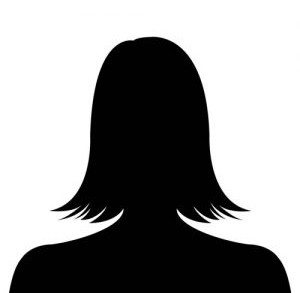 Abby grew up in Cudahy WI with her parents and 3 siblings. As our office administrator she joined Utopian Villas in November 2022. She did a lot of team sports growing up so she likes that we work as a team at Utopian Villas. For fun Abby likes running, longboarding and being outside. Abby went to Whitewater for a year but didn't know what she wanted to major in, she took a few years off and decided to go for interior design. She hopes to be an interior designer for Utopian Villas when she graduates.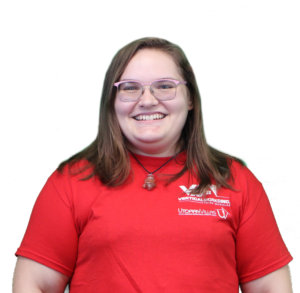 I graduated from MIAD in 2018 with a BFA in interiors, architecture, and design, and started working here in August 2021.I enjoy spending time outdoors, either camping or just sitting in a hammock with some watercolors, painting a sunset over the lake. After work you can find me knitting or perfecting a new cookie recipe, always something creative. I'm also obsessed with chickens and plan on owning a small hobby farm some day.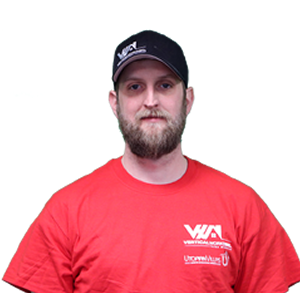 Sean was born and raised in Kenosha Wisconsin his entire life. He has a big family of an amazing wife, 5 children, 3 dogs and 2 cats. Sean has been in management for the past 7 years with a background in manufacturing and logistics. For fun he likes to play drums, fish and play baseball with his kids.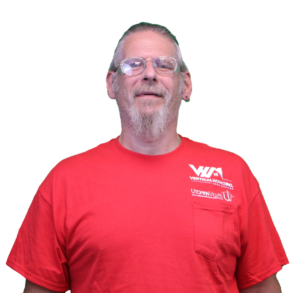 Scott was born, raised, and lived his entire life in the Milwaukee area. He began learning the carpentry trade at a very young age from his father who was a union carpenter. In 1967 when Scott was just 5 years old he and his father, along with family and friends, built the house that he grew up in. Scott became proficient in the use of hand and power tools by the time the house was completed. Scott continued to work with his father throughout school, and after high School graduation went right into the building trades. In 1984 he got married to his wonderful wife Jane. They remain together to this day (you do the math). Scott's hobbies include fishing, playing guitar, fishing, playing the piano, and fishing. But there is nothing he and his wife enjoy more than hopping on their respective Harleys and hitting the road. Scott claims that through his entire career he has never worked with a better group of guys than here at Vertical Works and we have no reason to doubt him. By the way did we mention that Scott is also a trekkie?
Andy was born in Ohio, but lived most of his childhood in East Troy, Wisconsin. He started his carpentry career in 2007 as an apprentice. In 2010 he started with Vertical Works, Inc. and worked for 3 years before relocating to Tennessee. There he worked as an independent contractor building his skills with everything carpentry. One major lesson learned was establishing strong relationships with customers. In 2020 he came back to Wisconsin to rejoin with family and Vertical Works, Inc. He lives on a lake and spends his time fishing, jet skiing and enjoying that time with friends and family.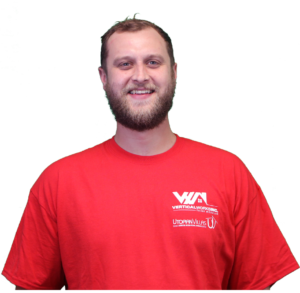 Learn more about Mitchell
Mitchell J Haumersen was born in 1992 and raised in Racine Wisconsin. He has a gorgeous wife, beautiful daughter and a house full of pets. His passion for work started at a young age learning from his dad and grandfather in their basement wood shop. His passion for wood working and his college education quickly expanded his interests to other trades and led his career through carpentry, concrete, landscapes, hardscapes, cabinet making, display manufacturing, and new home construction. Three years ago He landed himself a career building kick ass tiny homes for Vertical Works Inc.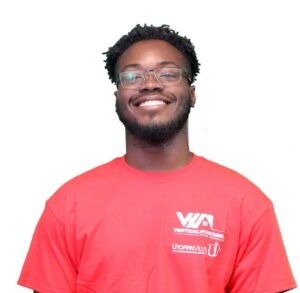 Delante Parker
Jr. Builder/Shipping & Receiving
Delante Higgenbottom-Parker is 22 years old and lives in Milwaukee. He's been in construction for the past 2 years and is expanding his knowledge on all the different aspects of construction. He has been focusing more so on his framing and exterior skills. Delante went to college for three years where he was majoring in biology with a minor in psychology. He loves learning about almost anything and is very excited to gain new skills in construction and apply them to his own life.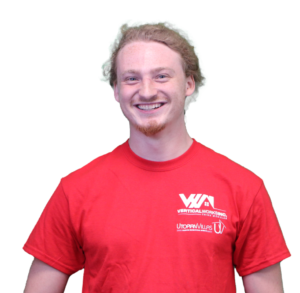 TJ has lived in southeastern Wisconsin his entire life, but loves to travel all over whenever he can. TJ has worked at Vertical Works for nearly two years. When TJ isn't helping build your dream home, he can be found on the road, out on a hike, playing guitar or at music shows.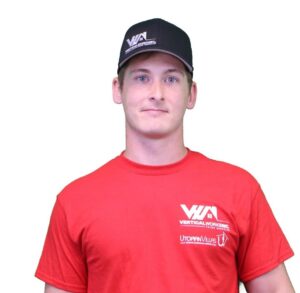 Michael Ebersole was born in Lebanon Pennsylvania. In 2012 he moved to Racine, WI and graduated from Case high School in 2015. Upon graduating he spent a little over 4 years in the Marine Corps as an infantry man. Afterwards he worked around 2 years maintaining apartment buildings and studying HVAC at Gateway college. Shortly after finishing his technical program he began his employment with Vertical Works Inc., as a junior builder. Michael likes spending time outdoors and traveling to new places with his fiancé.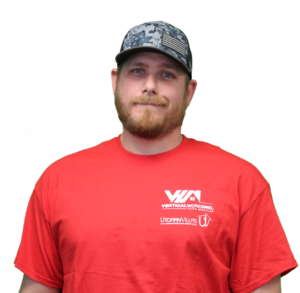 This is Eric Schneider, he is 30 years old. He started working in construction in high school and has 14 years of experience. He was born and raised in Wisconsin and has lived in Pennsylvania and Texas. At home he works on furniture restorations and up fitting antiques. He takes great pride in his work and strives to grow in skills, knowledge, and experience to better himself and those around him.
Turner Prochnow is 20 years old and was born in Racine Wisconsin. He's wanted to be a carpenter all his life. He started working at Vertical Works, Inc. in April of 2020. Before that, he worked at a machine shop and played Varsity football at Washington Park High School. Things that he likes to do are bowling, playing magic, video games, and just being around people.