How Park Model Homes Have Changed and How to Decorate Yours
How Park Model Homes Have Changed and How to Decorate Yours
When you're considering park model homes, you probably have a good idea in your head of what they look like—metal siding, minimal windows, and perhaps a wavy-hemmed awning near the door. While that might have been accurate some ten or twenty years ago, nowadays park model homes look much different.
Park model home builders now are designing homes to meet the needs of larger families, different and more upscale tastes, and efficient spaces. Some park model homes cost a bit more than others, but that's simply due to differences in design and use.
For example, many park model homes now include things like solar panels for additional energy efficiency, high-end appliances and fixtures, and built in storage.
Increased Popularity of Park Model Homes
The popularity of park model homes has increased in recent years thanks to the tiny home movement—park model homes provide smaller living spaces in a more comfortable and luxurious manner. They're still easy to travel around the country with, but for people who still want a luxurious and comfortable place to live without needing a lot of space, park model homes are an ideal compromise.
What Park Model Home Builders Are Taking Into Consideration Now
When park model home builders are coming up with new designs for tiny homes, they're no longer thinking simply of efficiency and low cost—they're thinking of ways to accommodate families who aren't necessarily purchasing these homes as their primary living space, but as their secondary, vacation or retreat home.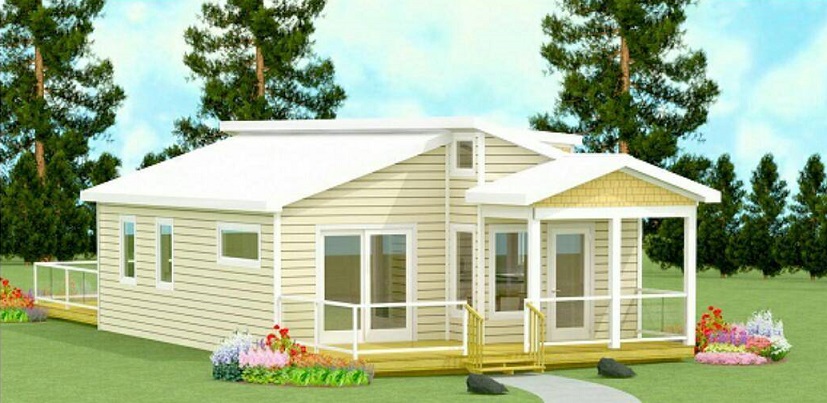 In other words, things like energy efficiency, customized colors and finishes, and comfort are all factors that are now coming into play more when designing park model homes. Nowadays, things like multiple bedrooms, skylights, balconies, high end cabinetry, and other luxury features are thought of as a mandatory addition, not just a nice perk.
As these features become more standard, the popularity of luxury park model homes will grow even more.
How Do Changes Affect What Park Model Homes Cost?
The changes are great for many tiny home buyers. The new attention paid to sleek design, energy efficient features and other attributes means that these park model homes are more comfortable and more luxurious than ever before. It does, though, mean that the relative cost for park model homes has gone up, at least with some producers and builders.
Park model homes cost more now to accommodate the customization potential, as well as to cover the cost of higher-end fixtures like designer cabinets and other finishes.
With efficient storage, tiny park model cabins can still appeal to families, accommodating at least four people with sleeping and seating.
They can also accommodate things like incorporating the outdoors in a more meaningful way than before. Balconies on tiny homes give a piece of luxury and allow people to enjoy being outside without having to, for example, sit on a very small porch.
There are also options that encourage outdoor gatherings that make these new iterations of park model homes more appealing to more people.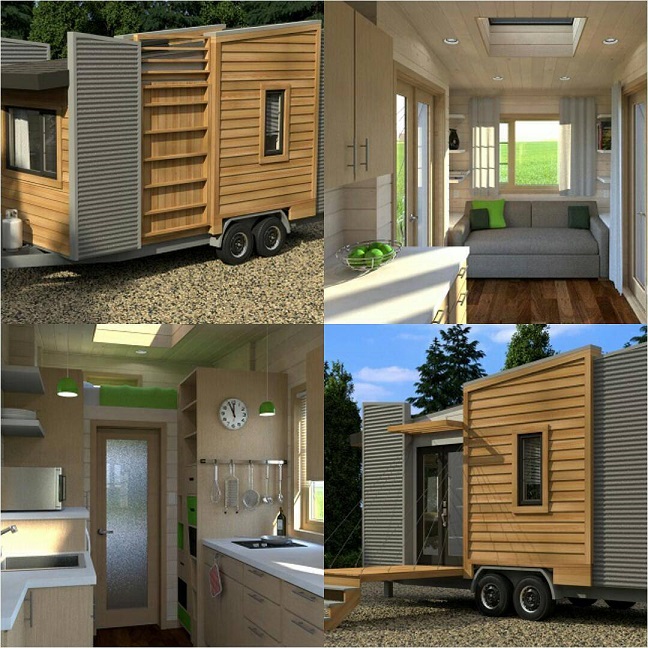 How to Decorate Park Model Cabins
With the increased customizability of park model cabins and park model homes, it's not surprising that people are turning to them to use as part time residencies or vacation homes. Because of their small size, tiny homes give people the perfect opportunity to try out a new style without committing to a huge decorating undertaking.
For instance, if you've always wanted to try out a mountain lodge or tiki theme in your home, but were too nervous to commit to log cabin-esque décor or invest in tiki torches and pineapple drinking glasses, park model homes make it a bit easier to test the waters.
Other ways you can decorate your new park model home include beach chic, wherein you can display a collage of different beach-style decorative pieces for a true vacation vibe in your tiny house model. Think anchors, seashells, nautical stripe bedding, and more.
Exploring new décor themes is easy when you're working with a small space such as those in park model homes and park model cabins. When it comes to decorating a luxury tiny home, the sky is truly the limit.
Thinking of Buying a Park Model Home?
When you're considering purchasing a park model home, you have a lot of decisions to make. You'll have to decide which park model home builders to go with, what sort of features you're interested in, how big (or tiny!) you want it to be, and much more.
When you work with Utopian Villas, we can help you find the perfect park model home for you and your family. From multi-bedroom tiny homes to park model cabins that are cozy and quaint, you'll love your investment. Start living large while living small today—contact us anytime for more information about any of Utopian Villas' offerings.