Tiny Home Floor Plan Ideas: Unique, Luxurious & Spacious
Tiny House Floor Plan Ideas
Utopian Villas offers a wide variety of tiny house floor plans depending on your needs. A tiny home can allow for convenient living for an individual or even a family. Here are some of the many tiny home models that we offer, with varying floor plans based on your ideal living space.
The Denali

The Denali park model tiny house is a 400-square-foot home that gives occupants all of the space they need for up to an entire family. It includes two lower decks and an upper deck for more room, with a spiral staircase or loft entry access. It also contains a wrapping kitchen island, with plenty of in-floor storage to further maximize living space. Pella windows and doors allow for plenty of natural lighting in addition to the Sea-Gull LED lighting installations.
The Dragonfly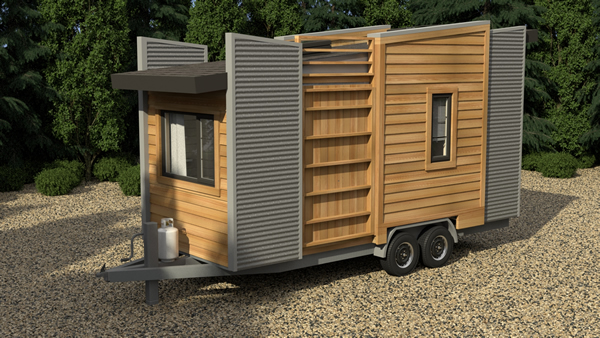 For individuals who don't need as much space while benefitting from some of the same features, The Dragonfly is another tiny home floor plan idea to consider. At 160 square feet, this compact tiny home is great for individuals looking for a more mobile option. It features a standard-sized bed in the spacious bedroom, with a pullout couch in the living area. It also includes two hinged decks, retractable kitchen table to maximize space, and a rolling stair/storage unit. It also features Pella windows and doors for sufficient natural lighting.
The Acadia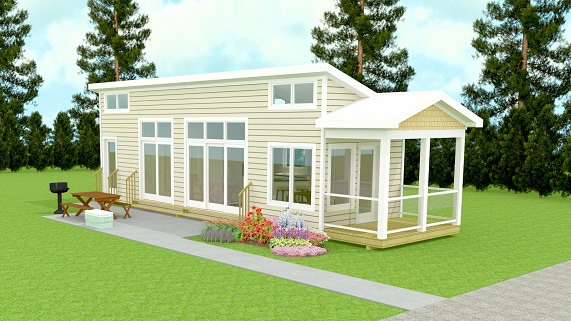 For more space and a wide range of features, consider The Acadia park model. This 400-square-foot tiny home is expandable to 750 square feet with a 350-square-foot bonus room, allowing occupants to make the model larger or more compact at any time. It includes extra storage space and large decks, along with a spacious kitchen that features custom-built Merrilat cabinets and Whirlpool appliances. Vaulted ceilings further maximize interior space. Because of the versatility of this model, it's great for modification if guests frequently visit.
The Magnolia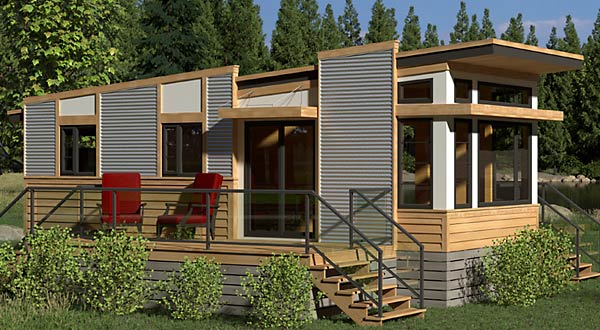 The Magnolia is one of Utopian Villas' newest park model tiny homes, and features plenty of space for individuals or families. This 378-square-foot tiny house includes 12-foot vaulted ceilings for plenty of space, 2 full-size decks, a walk-in closet with laundry area, space for a king-size bed, large eating area for up to four, and 2 large optional decks to add even more space. Large windows are also great for letting in plenty of sunlight year-round.
Get the Perfect Tiny Home Today
These are simply some of the many tiny home floor plan ideas to consider when looking for the perfect tiny house. We have many other options in addition to these, which can give you everything you need for maximum convenience. If you would like to learn about other floor plans we offer, you can contact us to learn more about other tiny home models that might be more suited to your lifestyle.