Building a Portfolio of Tiny Homes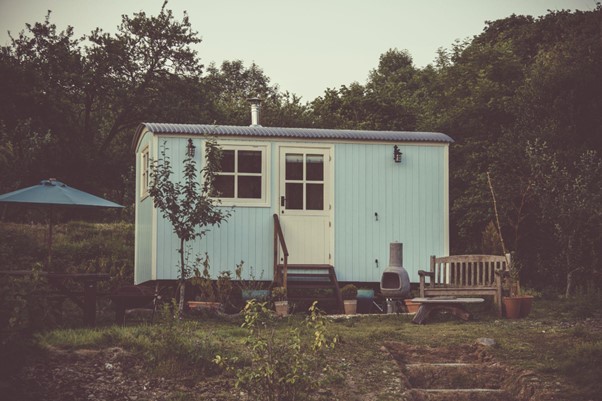 As more people look to live both sustainably and comfortably, the tiny home market is growing. In fact, it's predicted to be worth $3.57 billion by 2026. This isn't just good news for those looking for more affordable housing options — for real estate investors, this strong market is a great opportunity to create a profitable portfolio.
Your portfolio must be comprehensive and relevant to the market to stand out competitively. Unsure where to start? Here are our guidelines for building a portfolio of tiny homes below.
Investing in tiny homes
While the profit potential of a singular tiny home is smaller than that of an average-sized home, tiny houses are in continuously high demand due to their versatile uses. They can be used as recreational property, and short, vacation-style rentals can offer great rental returns with the right packaging. Investors also have the option of using tiny homes as monthly rentals. You could also flip your property, selling pre-built tiny homes with all the features and amenities potential buyers need.
The variety of options is an encouraging outlook for investors to spend sizable amounts of money. With a smaller investment required per tiny home, investors can invest in more tiny homes with less money than with traditional homes. Management like electricity or plumbing is even easier than with traditional houses, and there are eager renters and buyers.
However, investors must note beforehand that there are legal and regulatory headaches unique to tiny homes. Tiny houses on wheels and tiny houses on foundations share the same name. This means that builders have to make sure that their tiny homes are compliant with both state and local laws and building codes. There is still a long way to go regarding movable tiny homes as permissible and permanent dwellings. Still, there is a growing list of communities, including Sitka in Alaska or Rogers in Arkansas, that have adapted to tiny homes.
Consequently, investors must read up on the varying regulations and consider particularities for tax payments. When planning for real estate tax, one must further ensure that they are classified by the IRS as a real estate professional to benefit from real estate tax advantages like using a Roth 401(k) to funnel real estate appreciation and rents that would otherwise be taxable. This is the best way to make the most out of your investment, considering tiny homes' value depreciation as opposed to typical homes.
Selling and renting
When deciding between selling and renting a tiny home, it's essential to consider demand. Find out what tiny home lovers in your area are most likely to do. This will help you decide whether it's worth the effort to rent your tiny home long-term. Investors can try posting in local tiny house Facebook groups or reaching out to any Meetup groups nearby to gauge interest. One can even put up an inquiry on Craigslist and NextDoor.
On the other hand, when considering selling your tiny house, you can browse listing sites like Tiny House Listings and take note of how many homes have sold in your area lately. This will provide insight into what you can reasonably expect in terms of the resale profit and the average time on the market. Afterward, you can begin crafting your promotional materials. A video tour is a popular and efficient choice, as people can be given a full tour due to the property's smaller size.
Once again, regulations on renting versus selling tiny homes also vary by state. You'll want to check your local municipality before listing your property.
Trends in the market
86% of first-time homebuyers say they would consider a tiny home for their first home. Given the industry's positive outlook, investors can look forward to more inclusive legislation across different states.
In the meantime, one can work on ensuring that every of their listing contains the most desired tiny home amenities, including heating, kitchen space, a designated bedroom, laundry, and outdoor space. That is why hiring a good manufacturer is key. Their capability will determine the customization of your tiny home's features while keeping the budget cost-effective.
Stay updated on the industry with our other blogs and listings on Utopian Villas. With thorough research, your portfolio of tiny homes can produce high returns amidst an increasingly competitive market.

content intended only for the use of utopian-villas.com By Chelsea Dane