Luxury Tiny Homes Are Becoming More Popular–Find Out Why
Luxury Tiny Homes Are Becoming More Popular—Find Out Why
We've all seen shows on television about buying and changing homes. From shows that transform houses in disrepair to homes of wonder, to programs that showcase the virtues of living in seemingly impossibly small spaces, real estate is a popular venture when it comes to thinking about new TV shows.
We've also seen shows about luxury tiny homes on HGTV and other networks, and it's spurred the question: why have these tiny homes become so popular?
Luxury tiny homes on wheels as well as stationary tiny homes are becoming the go-to for adults, couples, and even small families who want to either downsize from their larger homes or add a vacation home/retreat spot to their lives.
So what are the reasons for the rise in popularity for luxury tiny homes?
They're Environmentally Friendly
One of the reasons that luxury tiny homes are becoming so popular is that they're environmentally friendly. They provide enough living space for comfort, but because they are so small, they use less energy for heating, cooling, and lighting.
Additionally, it's easier to keep up with, maintain, and clean a smaller space, which many people figure in when they consider what luxury tiny homes cost—those expenses will be smaller for a tiny home than they would be for a larger vacation home.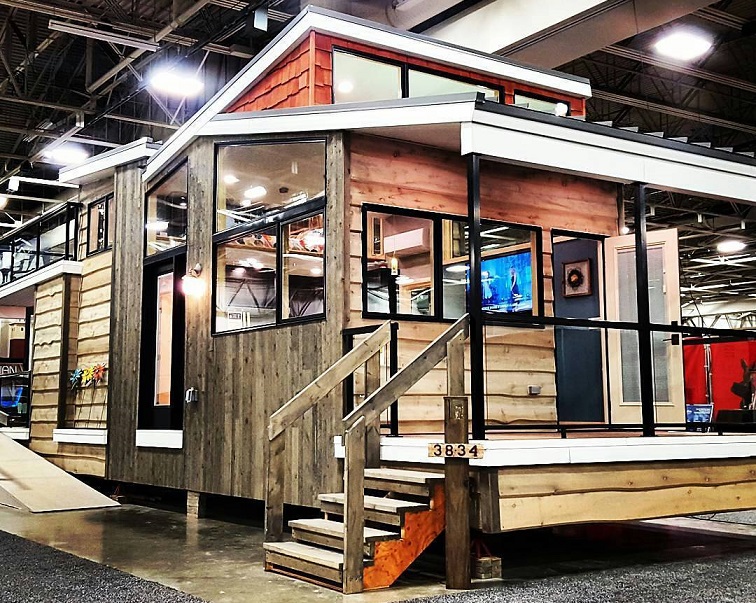 They also help the environment by, quite simply, taking up less space. The smaller square footage is more energy efficient, and many luxury tiny homes even include features like solar panels, which increase the energy efficiency even more.
Many people who look into what luxury time homes cost and who consider purchasing one do so because they want a smaller option for their retreat or vacation home. By purchasing a small space, they ensure that they'll have less space to take care of, which leads us to the next point.
They're Low Maintenance
Luxury tiny homes are incredibly easy to maintain. With high-end finishes and appliances, little has to be done to keep them looking great and working well. When it comes to skipping town for a bit to your luxury tiny home, you'll have less to do to prepare it. Cleaning is simple, and if something on the exterior of your home gets damaged, it's easy to repair or replace it.
As for leaving it clean and ready to go for next time when you leave, that's easy too. Think of it like this: if your home is only 400-square feet or so, there's only so much clutter that can accumulate, and only so many surfaces that need to be dusted or vacuumed. You'll spend far less time and money maintaining a luxury tiny home than you would on a standard sized vacation home.
They Make it Easy to Travel
Luxury tiny homes on wheels offer another huge benefit that stationary homes can not offer: they're easy to travel with! Pack up and go on a moment's notice with a luxury tiny home on wheels, and explore a new vacation spot anytime you want.
They're small and it's easy to find places to park them when you head out, which makes tiny homes a convenient way to get out of town without having to cover things like hotel costs.  Plus, when you stay your tiny home when you travel, you'll feel comfortable and at home, rather than staying in a rather boring, standard, unwelcoming hotel room.
They're Simple Yet Comfortable
Luxury tiny homes offer you all of the benefits of a vacation home—an escape from the ordinary without having to sacrifice comfort. Tiny homes are known for their simple approach to lodging, with the minimum amount of space being devoted to areas like bedrooms and dining rooms.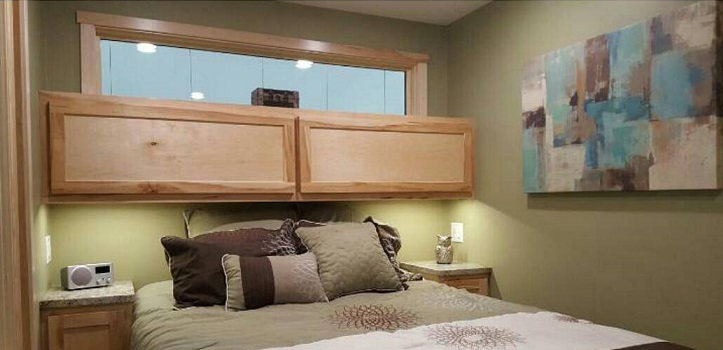 They're meant to be utilitarian, but a trend has emerged to make these utilitarian spaces have all the comforts of home. Luxury amenities, like solid surface countertops, porches, skylights, and a variety of exterior textures make luxury tiny homes feel like you're staying in a 5-star hotel, while the miniature size of the actual tiny home makes things easier on you and your family. It's the best of both worlds.
They're Totally Customizable
When tiny homes first started gaining popularity, they were rigidly designed without much flex room for things like more space to accommodate larger families. As they have grown in popularity, though, they've become completely customizable so that owners can tailor their luxury tiny homes to what they actually want out of the space.
Looking for a cozy spot to spend some time alone with the one you love? Luxury tiny homes with loft-style balconies are perfect.
Need some extra space because your family is growing? A model with multiple bedrooms is what you're after. Now, you can plan out your luxury tiny home on wheels to meet your family's specific needs.
Considering Buying A Luxury Tiny Home of Your Own?
Luxury tiny homes are only going to keep growing in popularity. If you're interested in learning more about finding one that meets your family's needs, contact Utopian Villas today. We design and build luxury tiny homes for all types of families, and we're prepared to help you find the perfect tiny house.
Choose from a range of models with different features and amenities, then see for yourself why the tiny home movement has gained as much speed as it has!